#expeditioncruising .
Witness the 2021 Solar Eclipse in Antarctica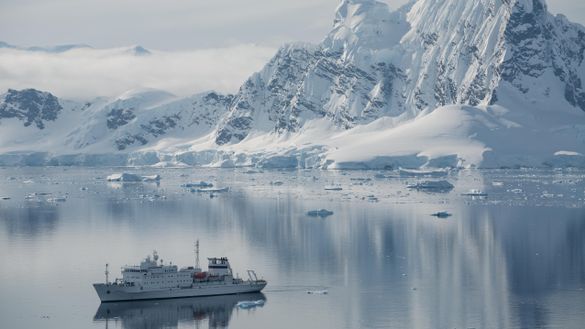 Eclipse Travel has announced a unique opportunity to experience the 2021 solar eclipse whilst taking in the stunning sights of Antarctica aboard the Akademik Ioffe. The eclipse will occur on Saturday December 4, making landfall on Antarctica directly south of South America. This twenty-day voyage departs from Ushuaia, Argentina on 23 November 2021, with prices starting at USD $16,795 per person triple share, including a credit of USD $1,000 to spend with Eclipse Travel.
The Akademik Ioffe is a purpose-built scientific research ship – with less than 100 passengers.
The most stable ship in polar waters – perfect for eclipse observation in the open waters 100 miles east of the South Orkney Islands.
Comprehensive itinerary including South Georgia and Antarctica.
Voyage available exclusively through Eclipse Travel.
Prior to the eclipse, the itinerary will explore the wildlife-rich Falkland Islands and the remote island of South Georgia, both home to a proliferation of unique wildlife and birdlife. Passengers can expect to see penguin rookeries with more than 100,000 nesting birds and beaches covered in fur seals and elephant seals.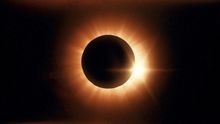 The path of totality for the eclipse lies near the South Orkney Islands, where the vessel will be carefully positioned to provide the maximum possible exposure to the eclipse for viewing from large observation decks.
The journey continues south to Antarctica passing icebergs of all shapes and sizes, with shore excursions accompanied by naturalists, marine biologists, ornithologists and a resident photography professional.
Places strictly limited, twin cabins from USD $19,195 per person and suites from USD $25,095 per person. Limited sea kayaking places available from USD $795 per person.
Eclipse Travel also has a few remaining places available on Chile and Argentina 2019 solar eclipse tours, as well as Chile 2020. Director Tim Farquhar is available for interview or comment on increasing popularity of solar eclipse tours.
Phone: 1300 575 752. See
eclipsetravel.com.au
instagram.com/eclipsetravel
facebook.com/EclipseTravelCompany