#expeditioncruising .
On Dec. 4, 2021, there will be a total eclipse of the sun in Antarctica, a region most can only dream about.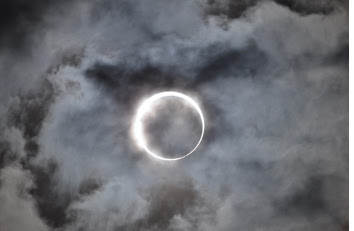 However, the international expert in small ship expedition cruising, Adventure Smith Explorations, announces limited availability for voyages to the Antarctic Peninsula to witness this phenomenon that will only be seen in the south polar region.
Vessels accommodating from 102 to 170 passengers are uniquely appointed to maneuver the ice-bound waters of Antarctica for positioning in the center of the moon shadow during the eclipse.
Itineraries of 20 to 24 days will utilize in-depth technology to find the best possible viewing area, hoping to ensure an unobscured sun.
Departures are round-trip from Ushuaia, Argentina, with explorations of the Falkland Islands, South Georgia and the Antarctic Peninsula, the ultimate polar wilderness. These eclipse cruises aim to be in the Weddell Sea to witness the phenomena among giant tabular icebergs and sea ice.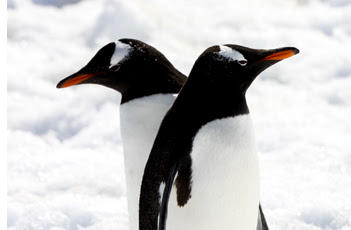 For some passengers the eclipse will be the expedition's highlight. However, the ongoing adventure into spring in Antarctica will leave everyone in awe over some of the world's most impressive scenery, including icebergs of every size and description, and Antarctica's best wildlife viewing opportunities. Waters rich with krill are home to a variety of whale and seal species. Penguins form large nesting colonies on land.
Antarctica cruises
, already once-in-a-lifetime experiences, become even more so on the following small ships in December 2021. Following are the scheduled departures for eclipse viewing:
20-Day Voyages
The
Plancius, Janssonius
and
Hondius
are purpose-built expedition vessels designed exclusively for polar cruises. These ships offer top-tier activity gear and exploratory educational travel programs, with guests spending as much time ashore as possible.
23-Day Voyage
24-Day Voyages
On these National Geographic cruises, photography experts will share information about special equipment you'll need if you want to create an image of the eclipse, like solar filters. And the onboard National Geographic photographer and certified photo instructor will prepare guests for the special challenges of shooting an eclipse from a ship, where tripods and long exposures don't work on what amounts to a moving platform. A naturalist team and guest speakers will provide insight and background on eclipses and other astronomical features one might encounter in the Southern Ocean and Southern Hemisphere.
For intrepid explorers who can't wait until 2021 to experience Antarctica,
AdventureSmith
Explorations announces availability with some rate savings on the following Antarctic expeditions in the 2019-2020 season.
For details on all of
AdventureSmith
Explorations' small ship cruises, itineraries, availability and for 2019-2020 reservations, please call 866-575-2875 toll-free or visit the
company website
.
About

AdventureSmith

Explorations -
Think Outside the Boat!
Founded in 2003,
AdventureSmith
Explorations is based in Truckee, CA, near the northern shore of Lake Tahoe. A recognized leader in small ship cruising, in 2012 owner Todd Smith first joined the ranks of
Condé Nast Traveler
's prestigious world's Top Travel Specialists list as the leading expert on small ship expeditions.