#expeditioncruising .
Expedition cruising is enjoying a renaissance of sorts fueled in part by growing consumer interest in transformational and experiential vacations offered in far-flung 'bucket list' regions around the world.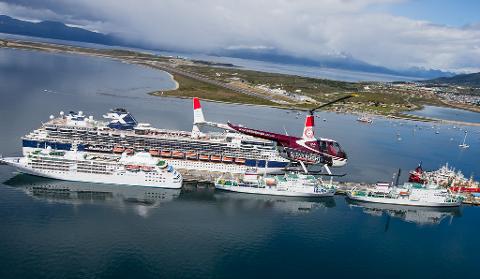 The once sleepy port of Ushuaia is now one of the busiest.
Cruise ships of all sizes jostle for space before setting
out for the Antarctic Peninsula or South Georgia.

The looming threats of global warming and climate change on earth's ecosystems are also spurring visitation to unspoiled and pristine regions that could potentially erode or disappear.
Read the full story at Seatrade Cruise News